Orlando, Florida – December 26, 2013
Today Leslie, Hillary, Tyler and I decided to go to the Orlando Museum of Art. Once again, we had to battle traffic on I-4. Many of the locals refer to it as the I-4 parking lot.
When we finally made our destination, we were one of the first in the museum. Unfortunately, their policy does not allow the taking of any photographs in the galleries. Instead, I was able to find photos of some of my favorite pieces online.
In our opinion, the museum was not as good as the Colorado Springs Fine Arts Center.

The entry to the Orlando Museum of Art.
The museum did have a couple of pieces from our favorite glassblower, Dale Chihuly.
Following are my favorite pieces from the day:
Citron & Cobalt Tower, 2004 by Dale Chihuly (Anne Dunlap/Orlando Sentinel)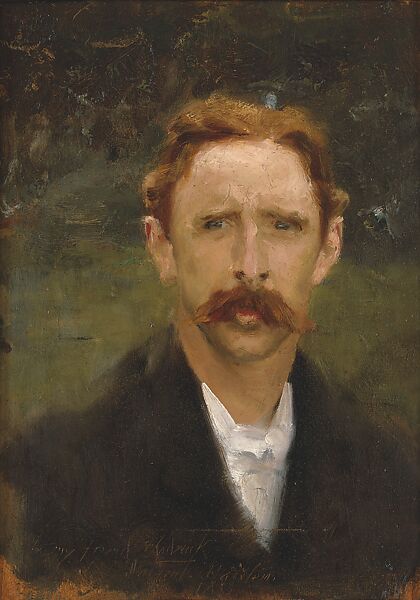 Francis Brooks Chadwick, 1880 by John Singer Sargent (https://www.metmuseum.org/art/collection/search/21449)
Still Life with Pipe, Newspaper & Tobacco Pouch, 1877 by William Michael Harnett (https://www.1st-art-gallery.com/William-Michael-Harnett/Still-Life-With-Pipe-Newspaper-And-Tobacco-Pouch.html)
The West Wind, 1874 by Thomas Ridgeway Gould (http://magart.rochester.edu/Obj958)
Castle Butte, Green River, Wyoming Territory, 1870's by Thomas Moran (https://www.thomas-moran.org/Castle-Butte-Green-River-Wyoming-Territory.html)
Moonrise, Hernandez, New Mexico, 1941 by Ansel Adams (http://anseladams.com/ansel-adams-anecdotes/)
Temple Gate, 1985 by Trevor Bell (https://www.trevorbellartist.com/paintings/florida?4/)
Jazz, 2001 by Elizabeth Murray (https://www.artbasel.com/catalog/artwork/59775/Elizabeth-Murray-Jazz)
Soundsuit, 2011 by Nick Cave (https://www.orlandoweekly.com/orlando/orlando-museum-of-art-acquires-nick-caves-soundsuit-2011/Content?oid=2247033)
Marilyn Monroe, 1967 by Andy Warhol (https://news.masterworksfineart.com/2017/10/10/andy-warhols-marilyn-monroe-series-1967)